A major challenge faced by London homeowners is the lack of adequate space. Balancing between living and storage space is always a struggle. What's more, with increased inflation in the UK, accessing a mortgage is a difficult and costly affair. This has made upgrading or moving into a bigger house a less popular option. Homeowners are now looking into ways they can utilise what they already have to maximise the available space. That way a loft conversions London is a popular choice in the central and around city.
Building house extensions is a hassle-free and cost-effective technique of creating more space. However, extending your house horizontally in London is not always feasible due to the lack of enough land space in some areas. The most viable solution at the moment seems to be extending your house upwards. With loft conversions, you don't need any extra land space or construction projects. You make use of what you already have to create more space. In addition to the creation of extra space, there are numerous other benefits you stand to gain from loft conversions in London.
Extra Living And Storage Space
If you required some space to add an extra room or to store your belongings, then a loft conversion is what you need. Homeowners who opt for loft conversions are often surprised by the amount of space created. You may overlook your loft, but it might even offer more space than you actually needed.
Having an extra loft bathroom in a crowded home offers some much-needed convenience especially during the rush hours and help reduce conflicts. However, it's worth noting that it's not only a bathroom you can have installed in the attic. Creative designers can turn the loft into literary any room of your desire.
Even though lofts are often used as storage spaces in most homes, they are more of dumpsters than they are storage space. Once you put an item in the attic, there is a high possibility that you'll never see the item again. A loft conversion can help turn the loft into a proper storage space, organised and tidy. You can store your valuable items and also access them easily.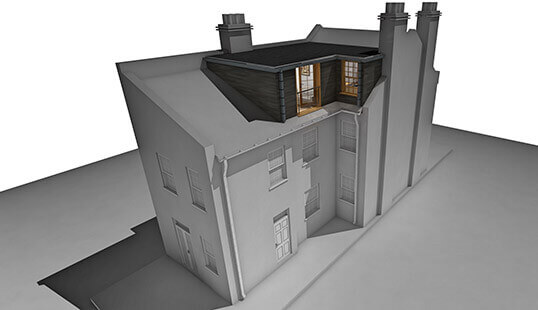 Loft Conversion Increased Property Value
A loft conversion is amongst the most cost-effective methods of increasing the value of your home. A simple loft conversion can increase your home's value by 20%. This means that not only will your house sell faster, but it will also fetch the best prices ensuring a high rate of return on investment.
Energy Efficiency
A loft conversion can turn the loft into a fully insulated room. A well-insulated roof improves your home's energy efficiency since less energy will be utilized to maintain your home at the right temperature, which translates to lower energy bills and, hence, cost savings.
A Fast And Easy Process
A loft conversion is actually easier and faster than you think. Choosing a professional loft conversion company can help you achieve your desired results effortlessly and in a timely manner.
The benefits of loft conversions in London cannot be overlooked. Compared to purchasing a new home or other home improvement techniques that add value to your home, loft conversions significantly help in cost-savings and also have a high rate of return on investment.